Enforesting oneselve
…"We go into the forest and at the same time it moves into us. Enforesting oneself does not require a forest in the strict sense, but simply a different relationship to living territories."
Baptiste Morizot, On the animal Trail
Since I moved in 2012 from Amsterdam to the countryside of the former GDR north of Berlin, I have been roaming the surrounding forests with my camera. I look for traces that tell something about their development, their history, their users and inhabitants and how they are intertwined.
It is a sparsely populated, slightly hilly terminal moraine landscape with beech forests, pine forests, lakes, streams and wallows. At first glance not extraordinary, but on closer inspection this area bears traces of very different uses. From the many animals such as deer, cranes, wolves and wild boar, insects and amphibians. Of forestry, nature conservation, tourism and hunting. Especially at this time, the traces of three nuclear weapons camps are striking, illustrating the massive presence of the Russian army during the Cold War.
In these forests, in a small area around my village, one finds many aspects of the big world tied together. The contradictory ideas about what nature is, the often conflicting interests of different forest users, the destructive influences of the climate crisis and the increasing alienation from nature. Despite all this, there is no escaping the elusive power and beauty of nature.
The climate crisis is, among other things, a crisis of sensitivity. Art can play a crucial role in this by enriching and changing our relationship with nature and living things. The project »Territories« is an attempt to approach the forest in this sense.
Reviere (Territories)
– 3 channel monitor installiation
– Book – 140 pages, German/English, 131 photos, index with 48 essays, 20,5×27 cm
publication spring 2024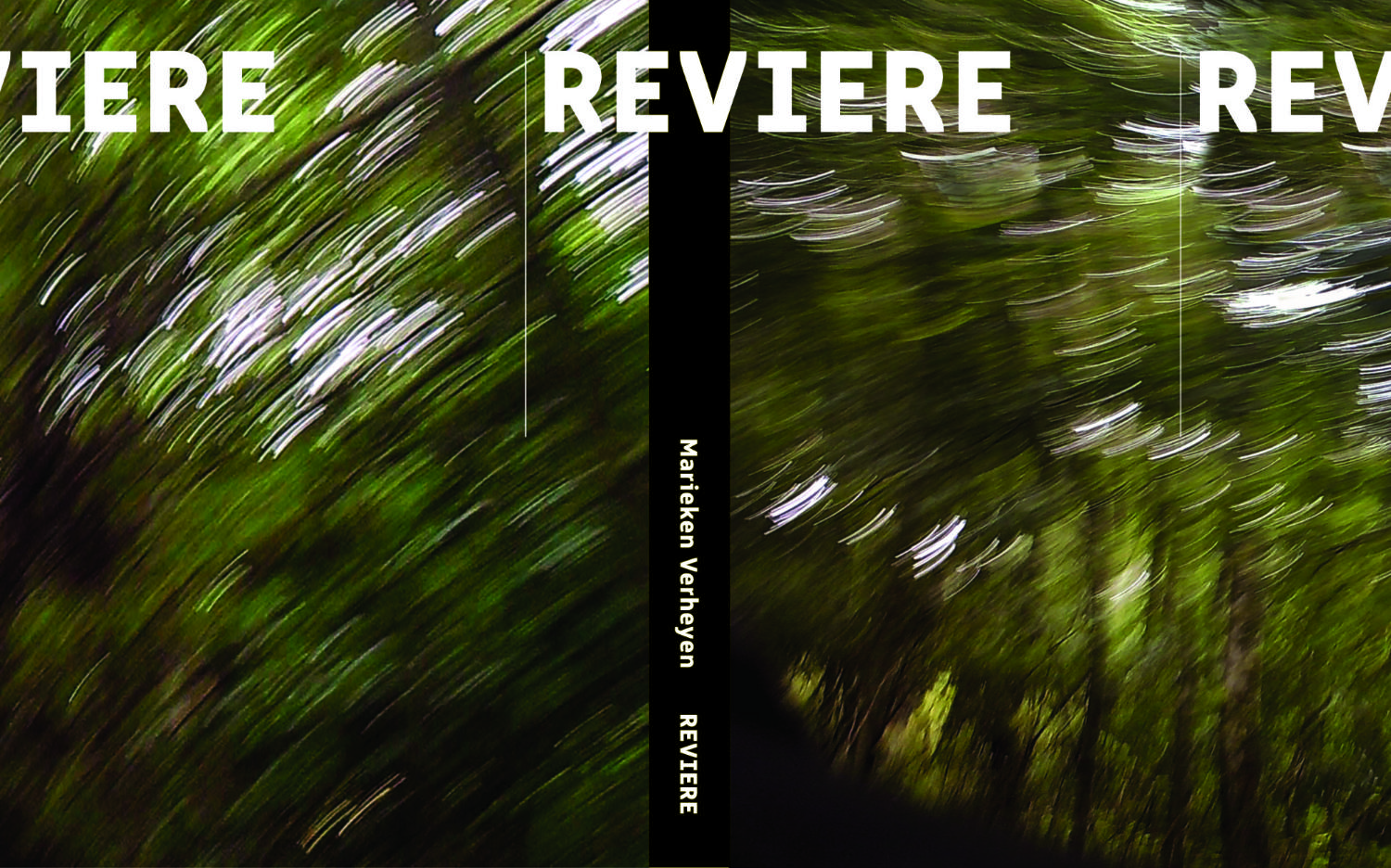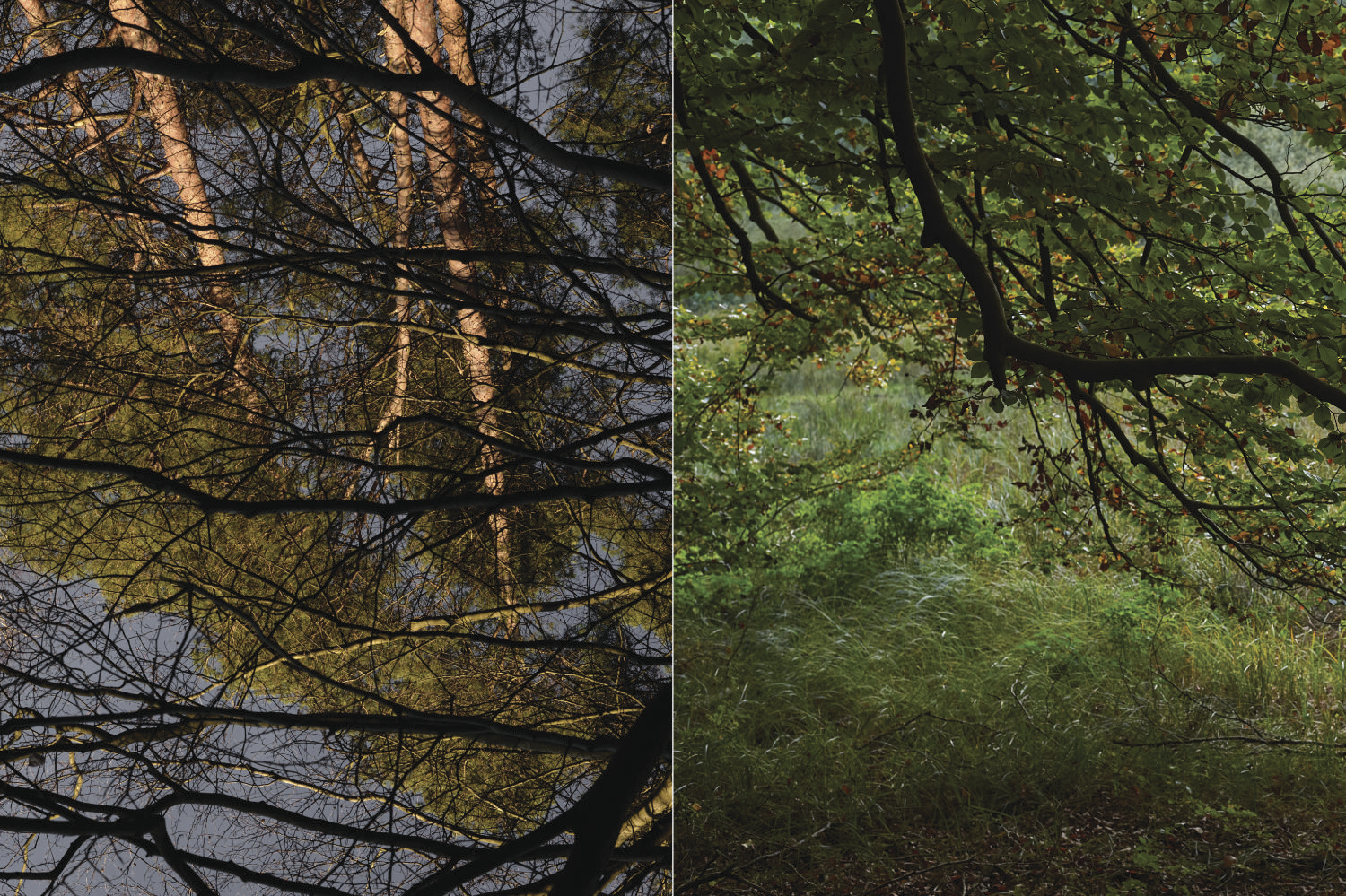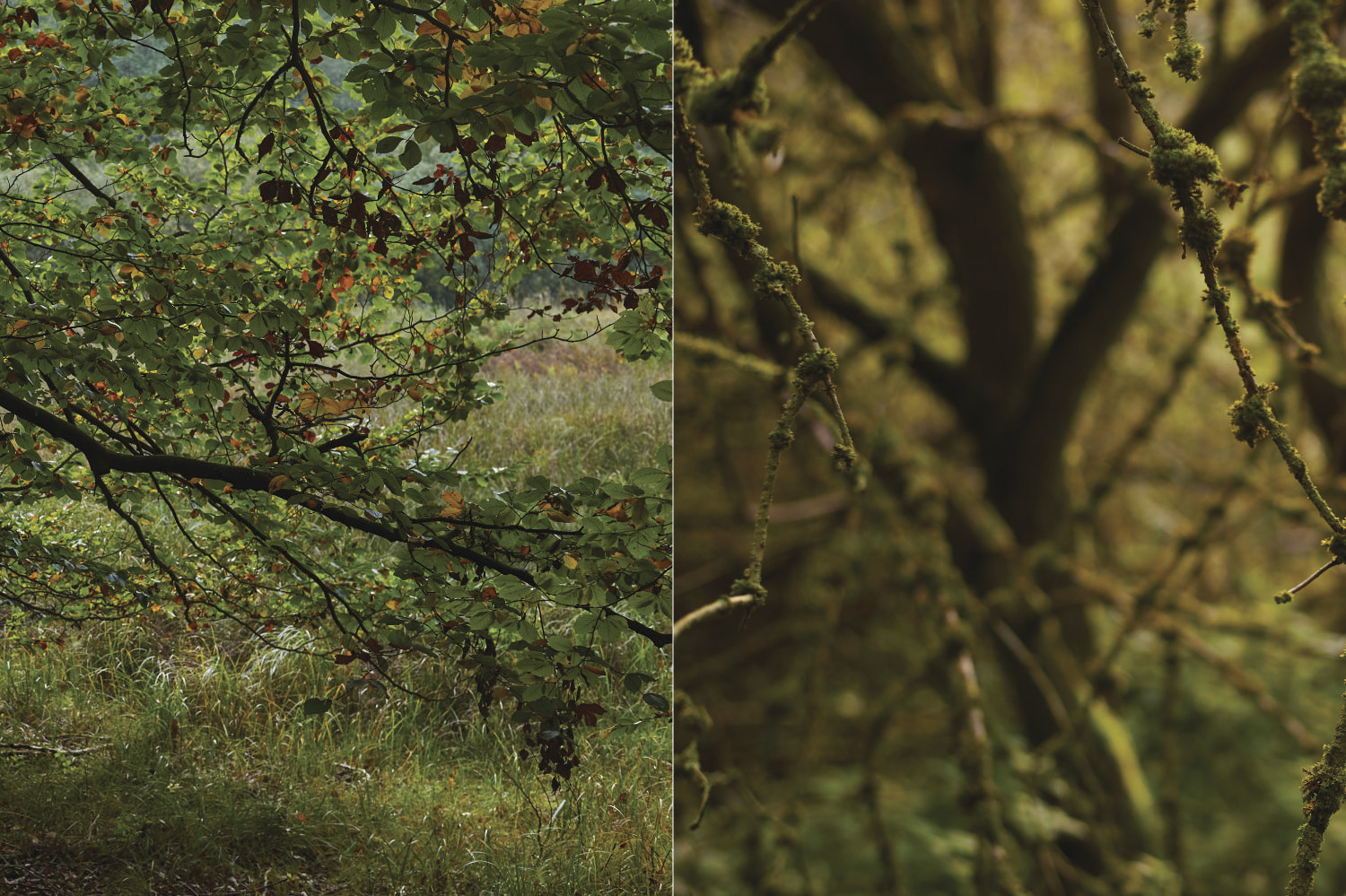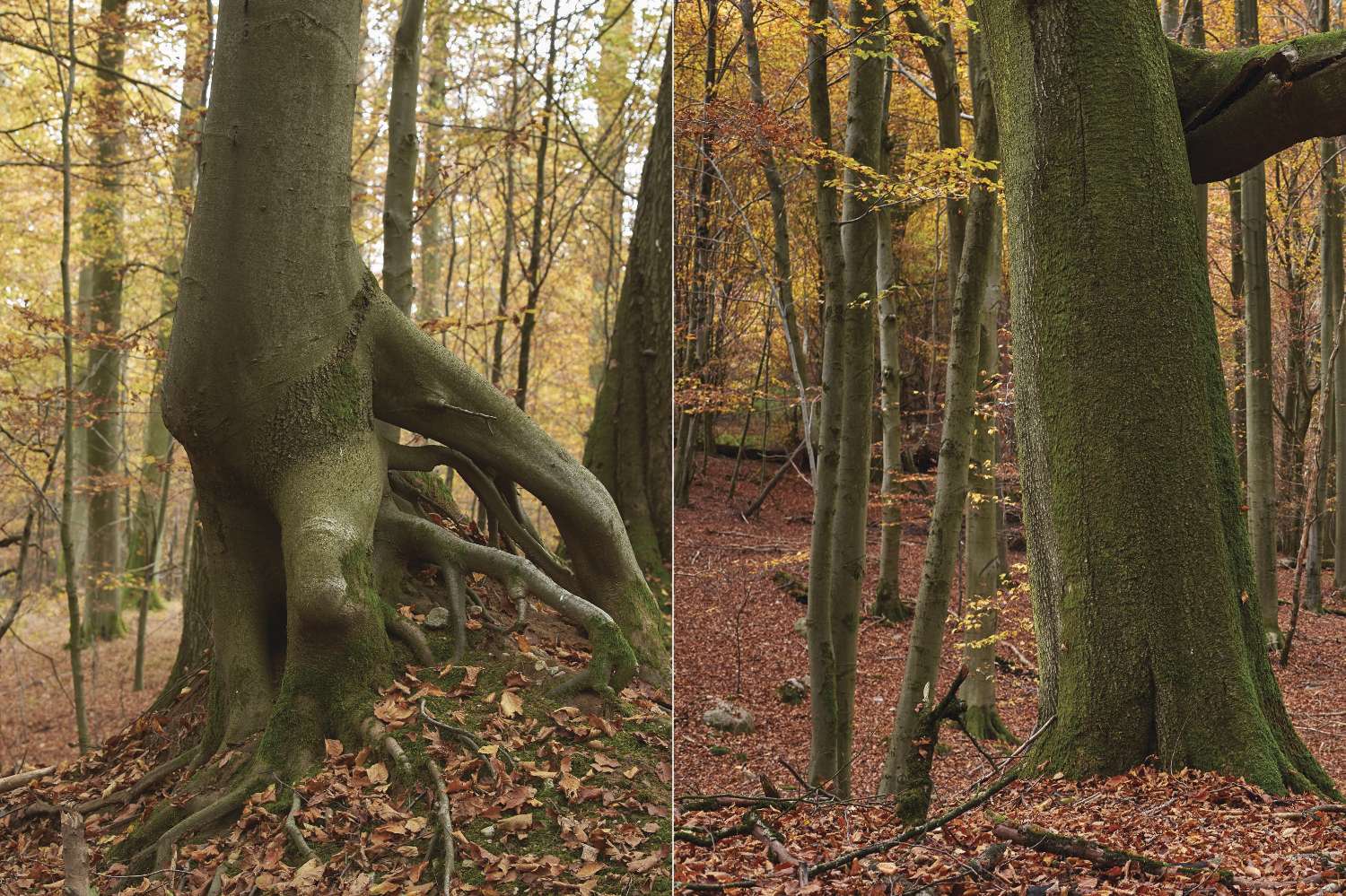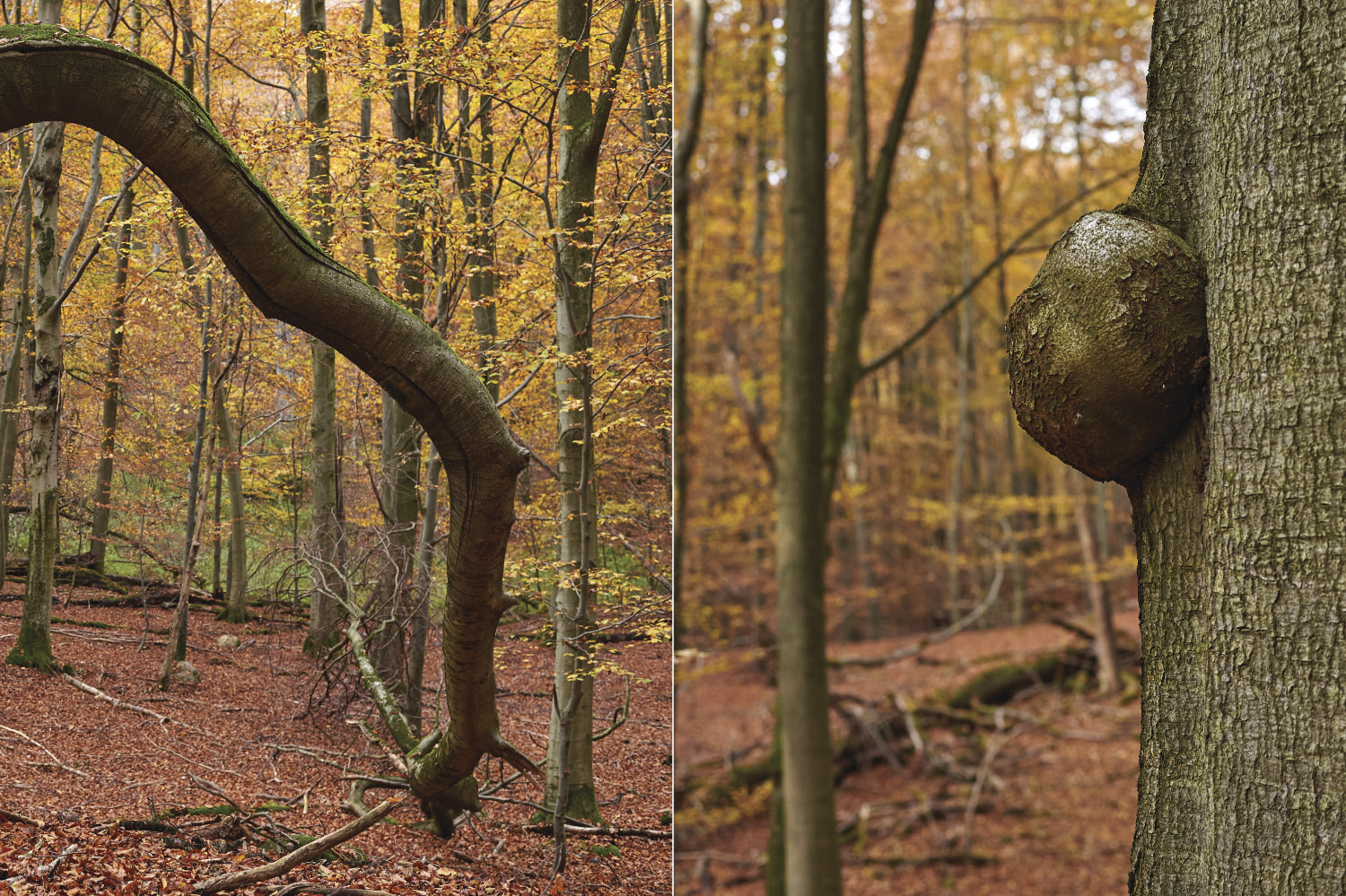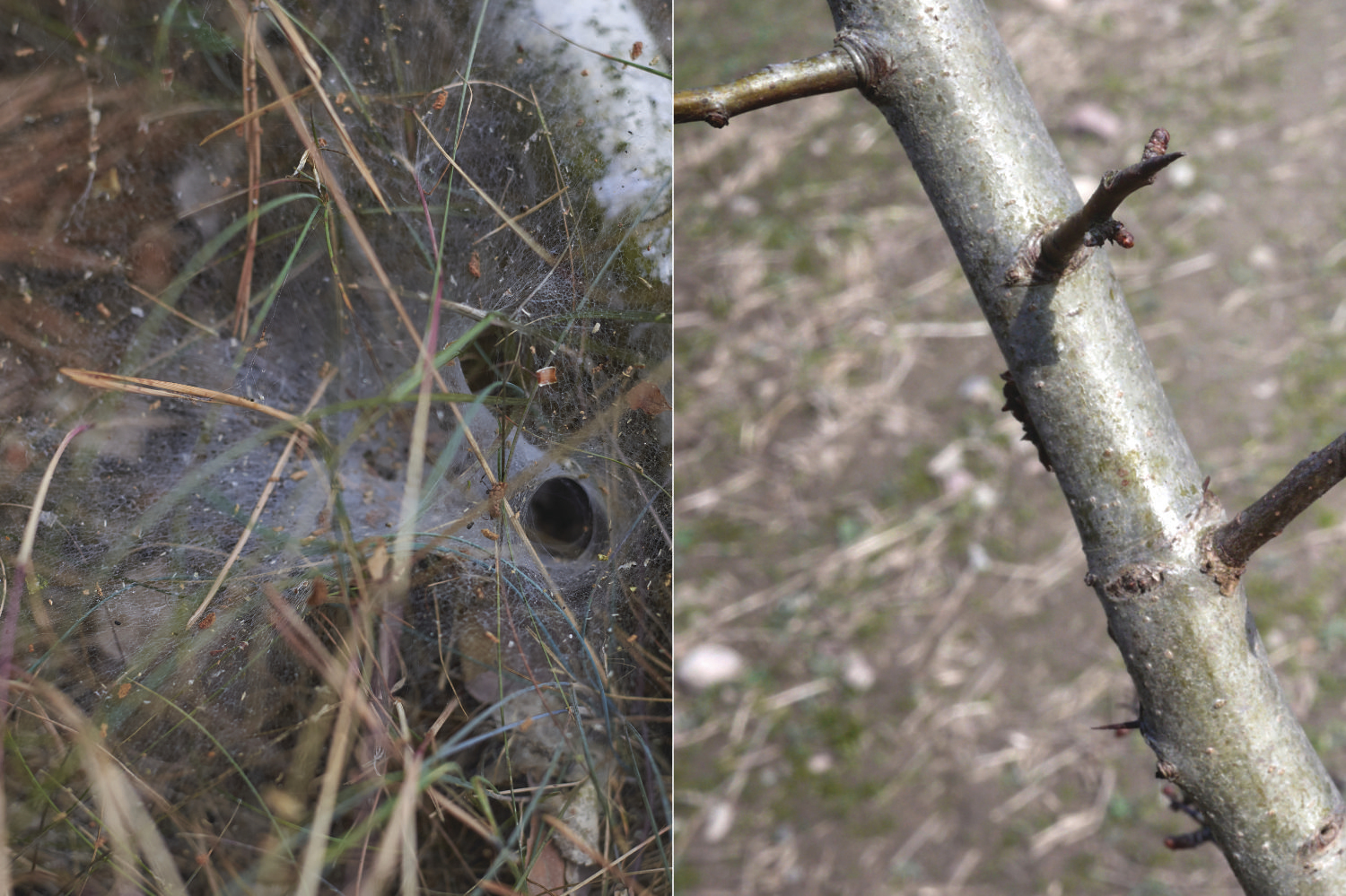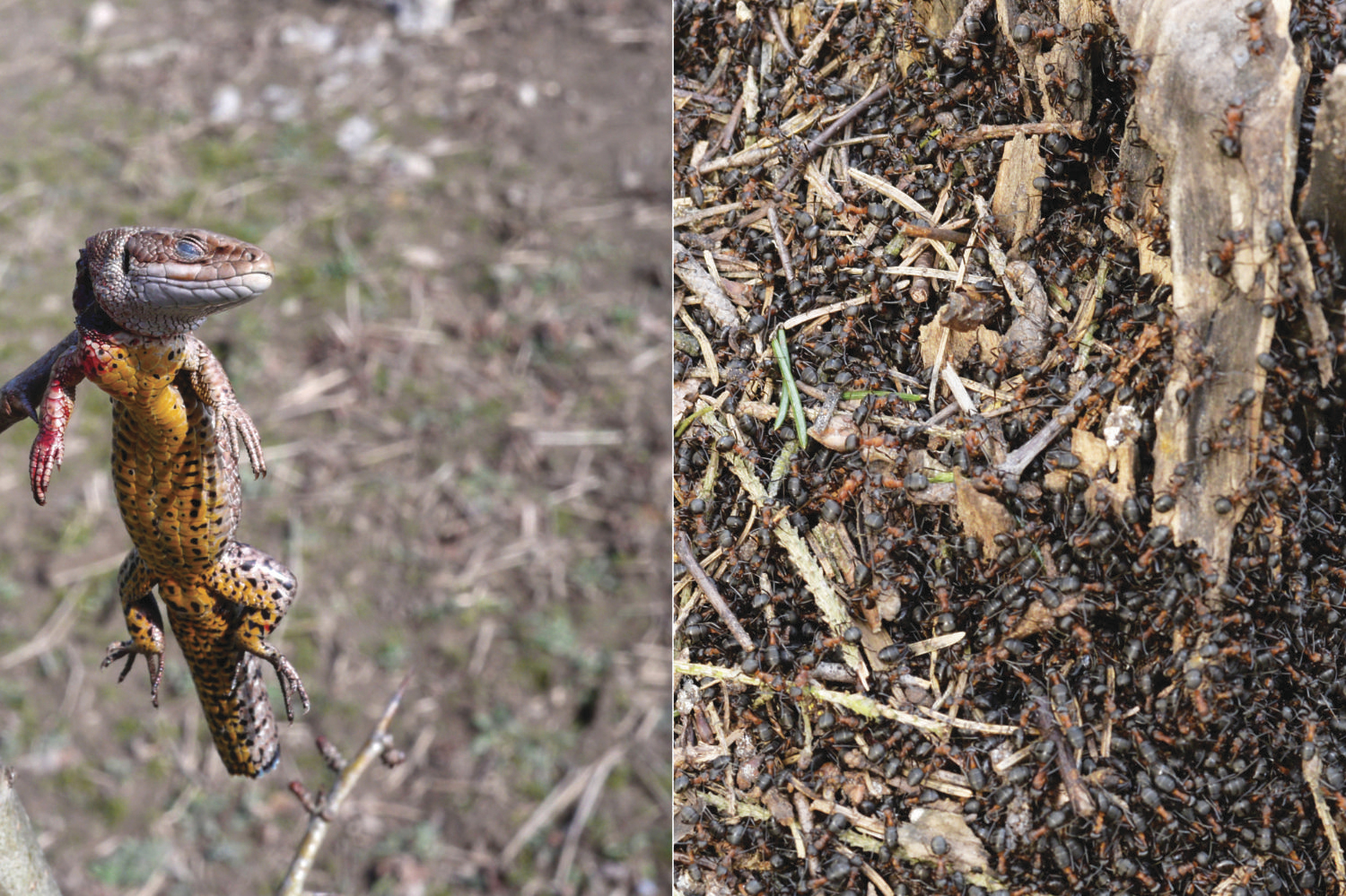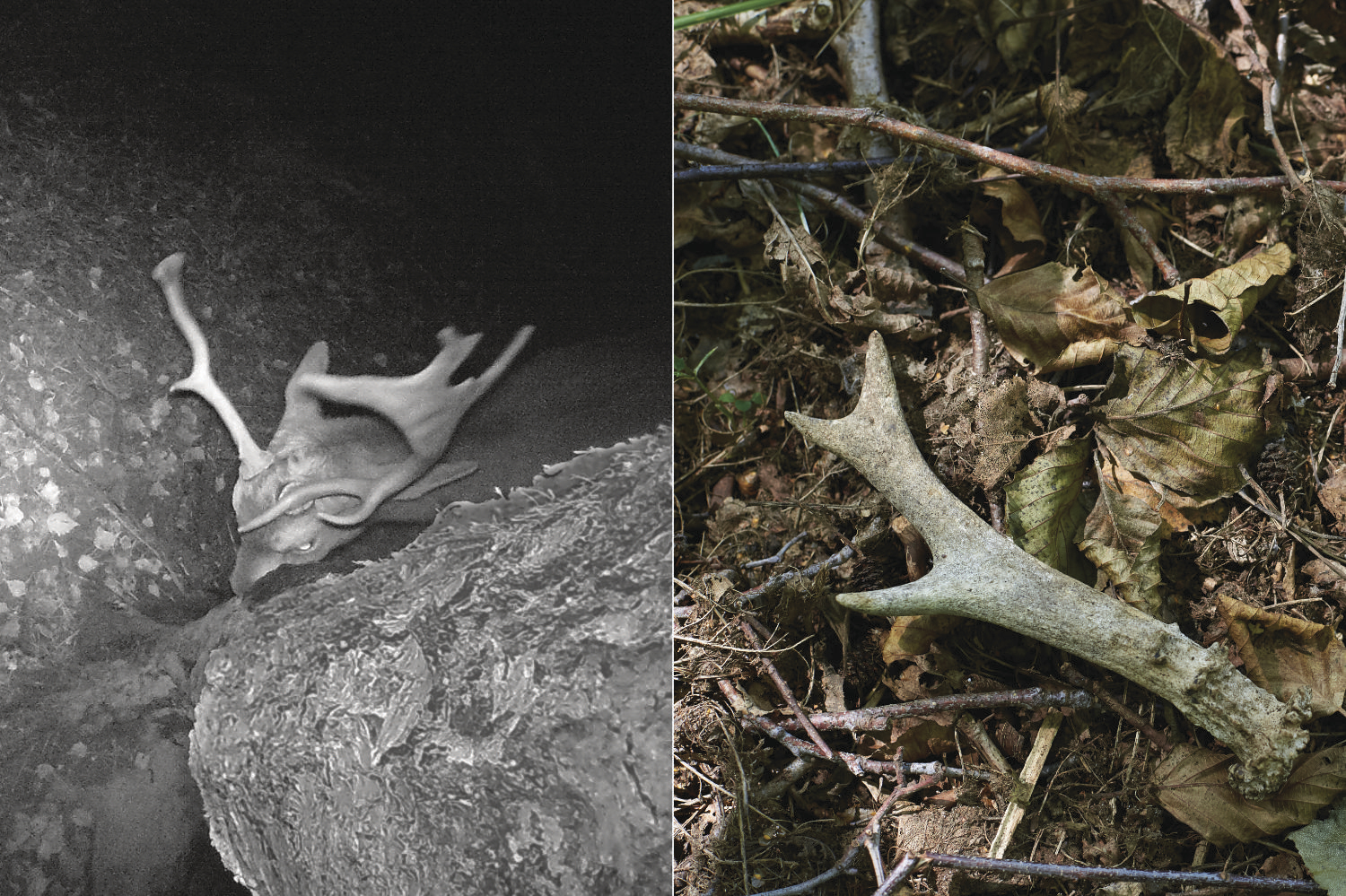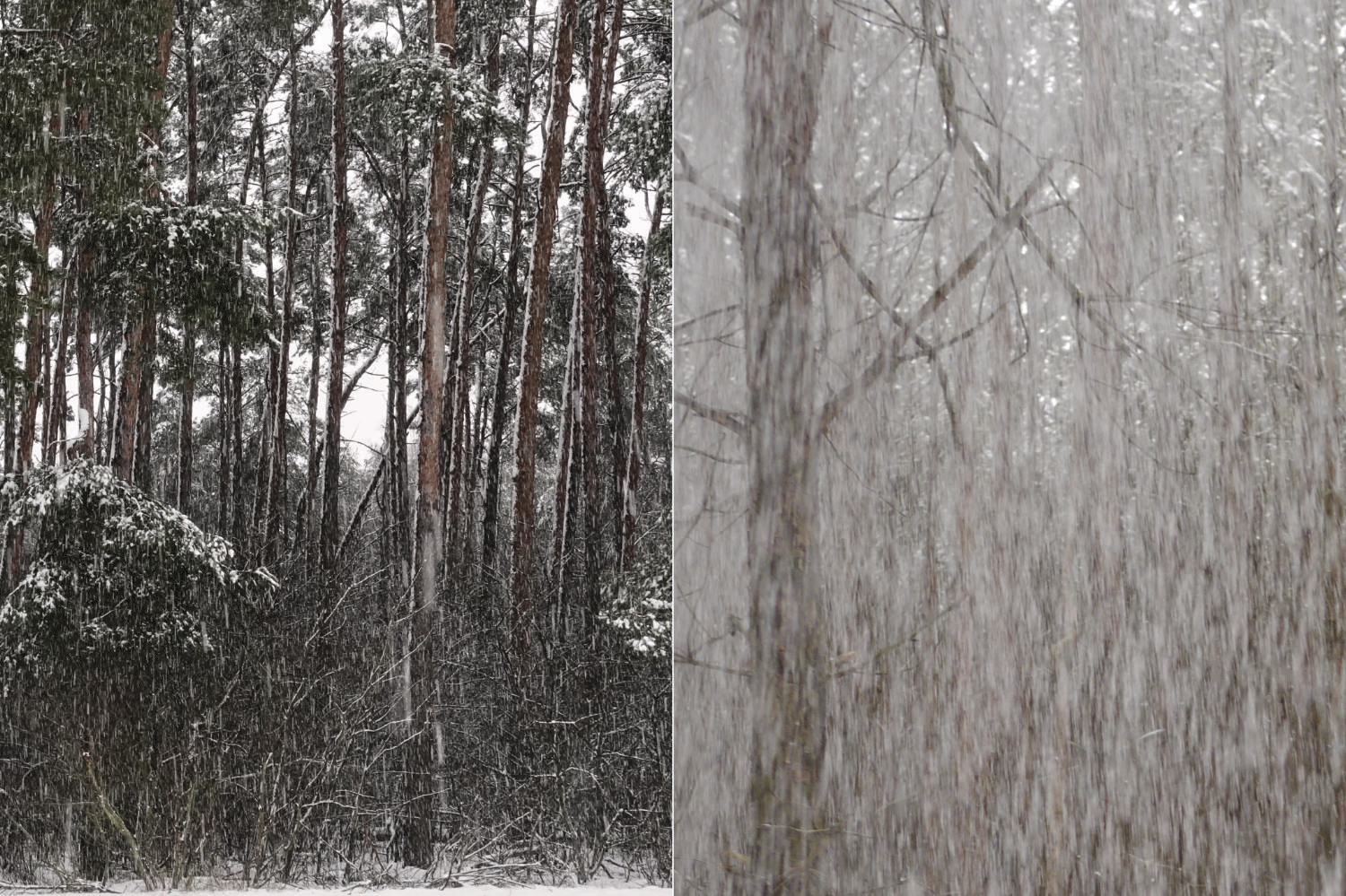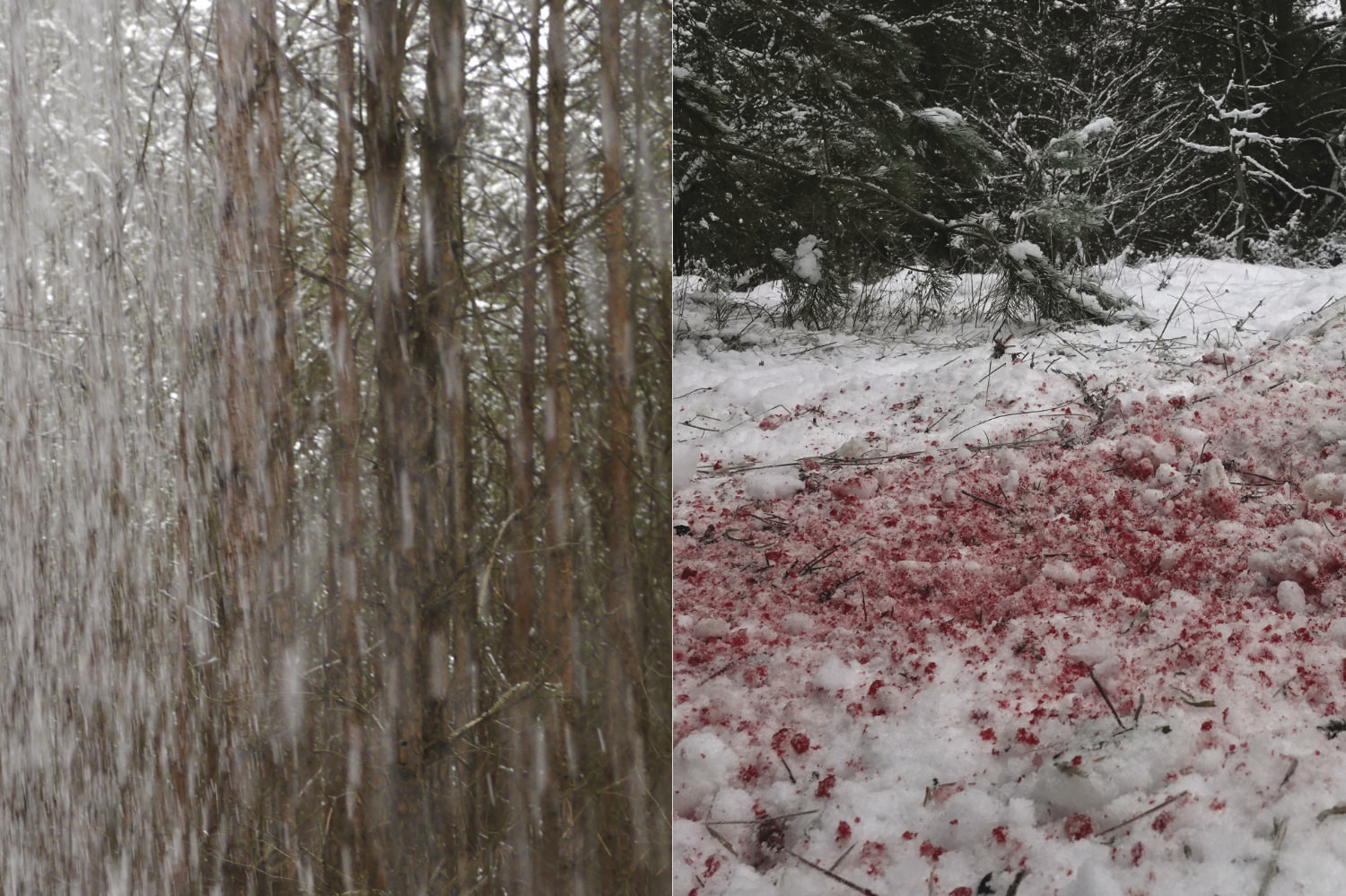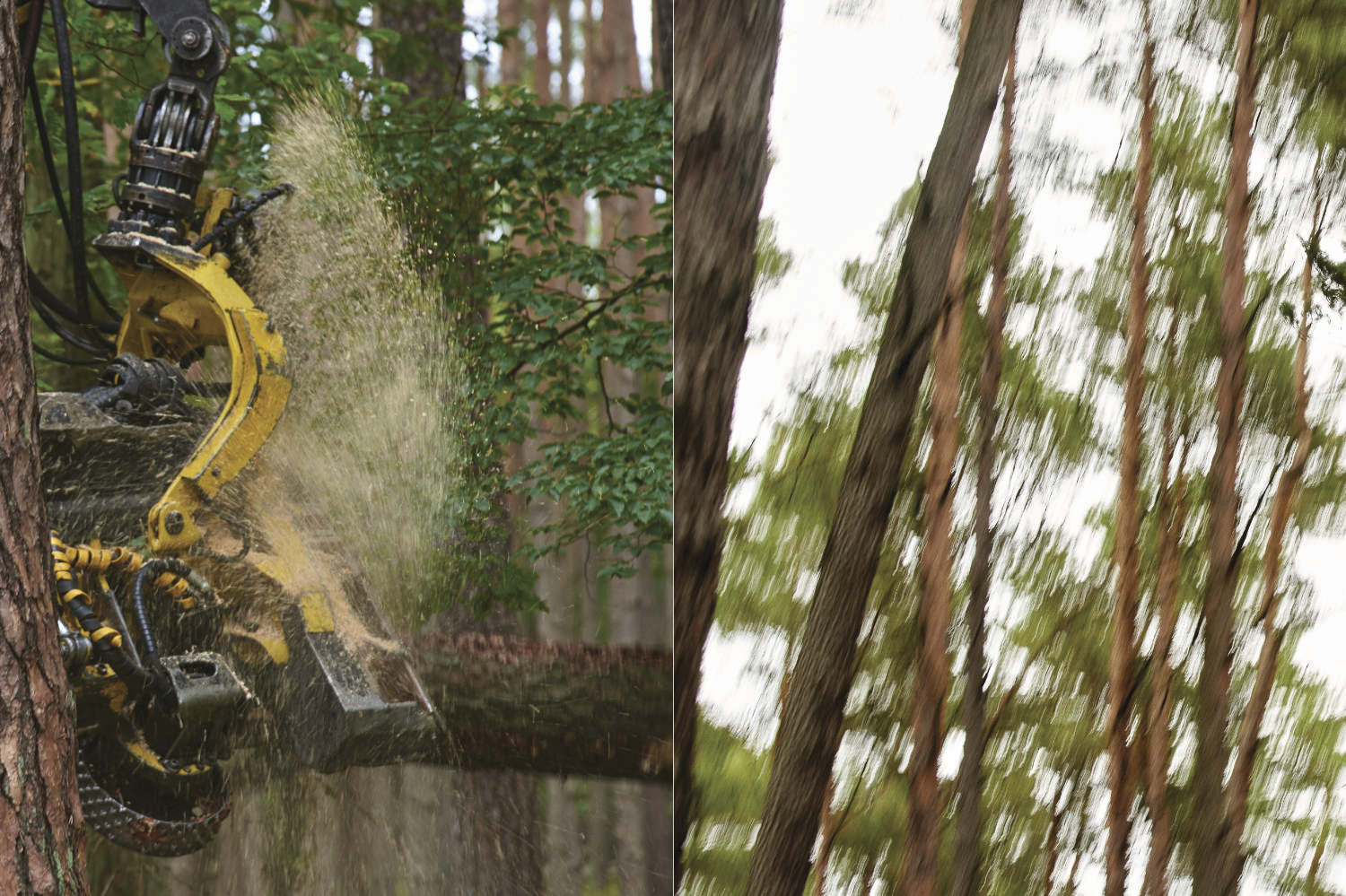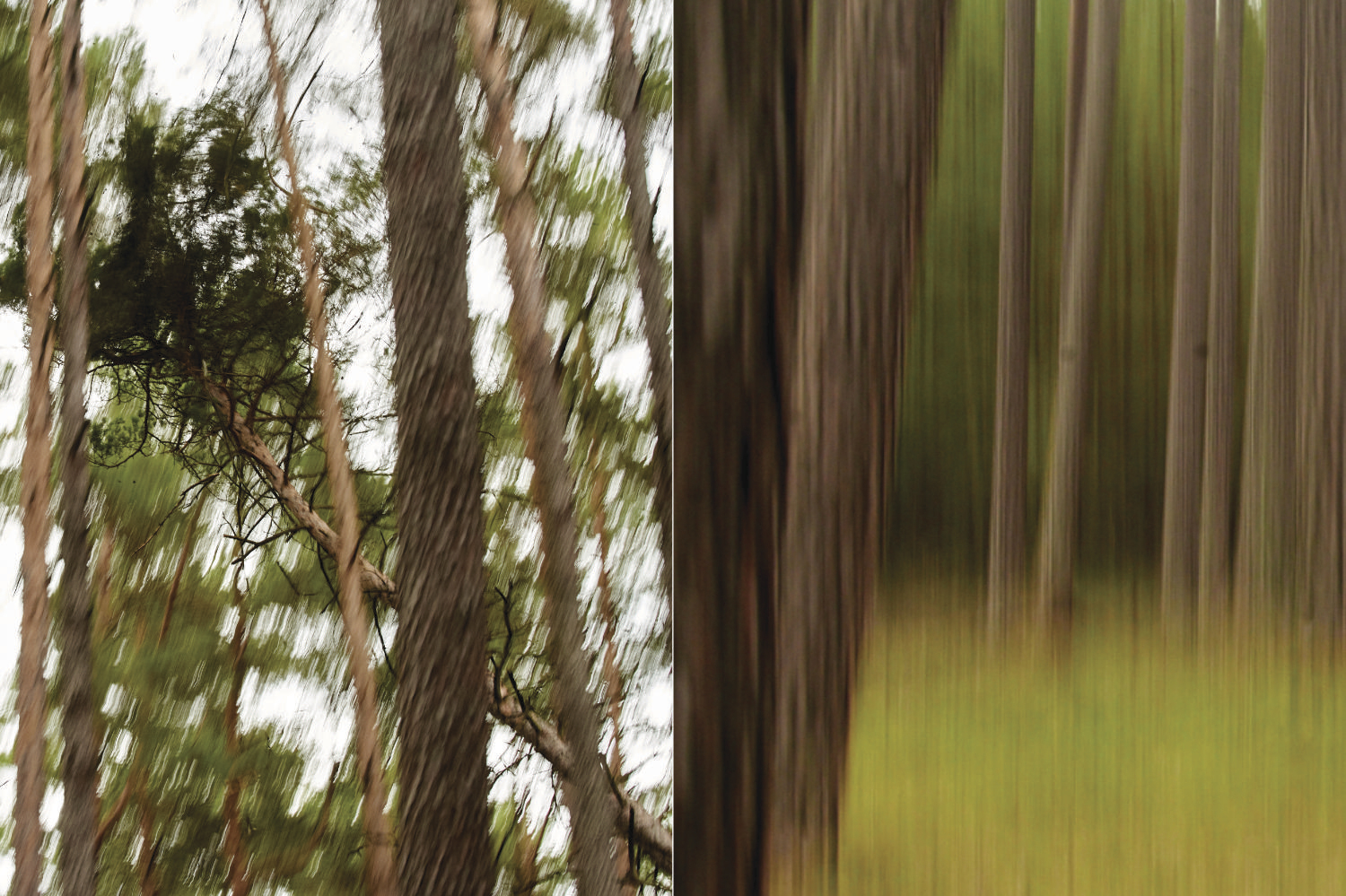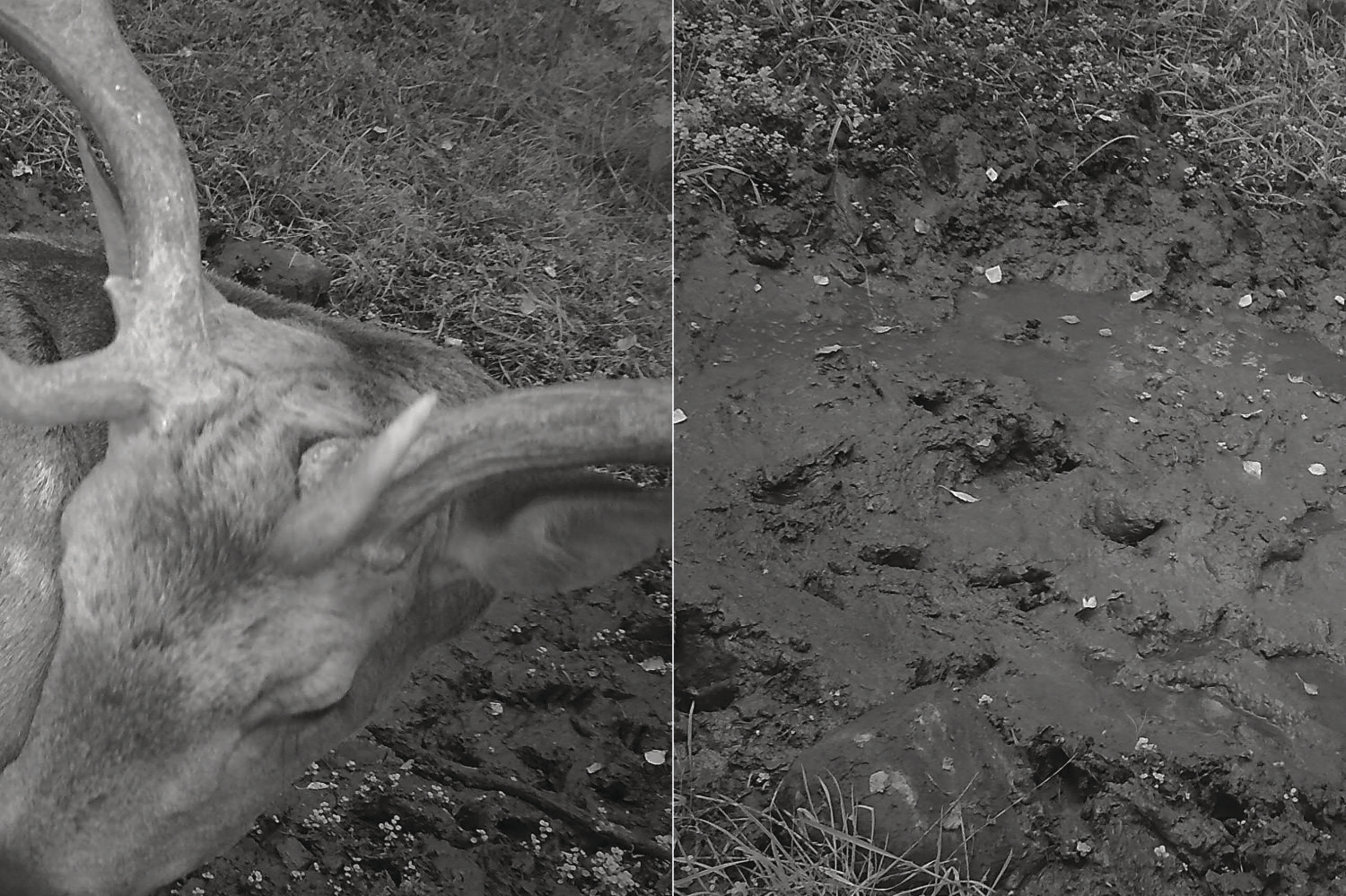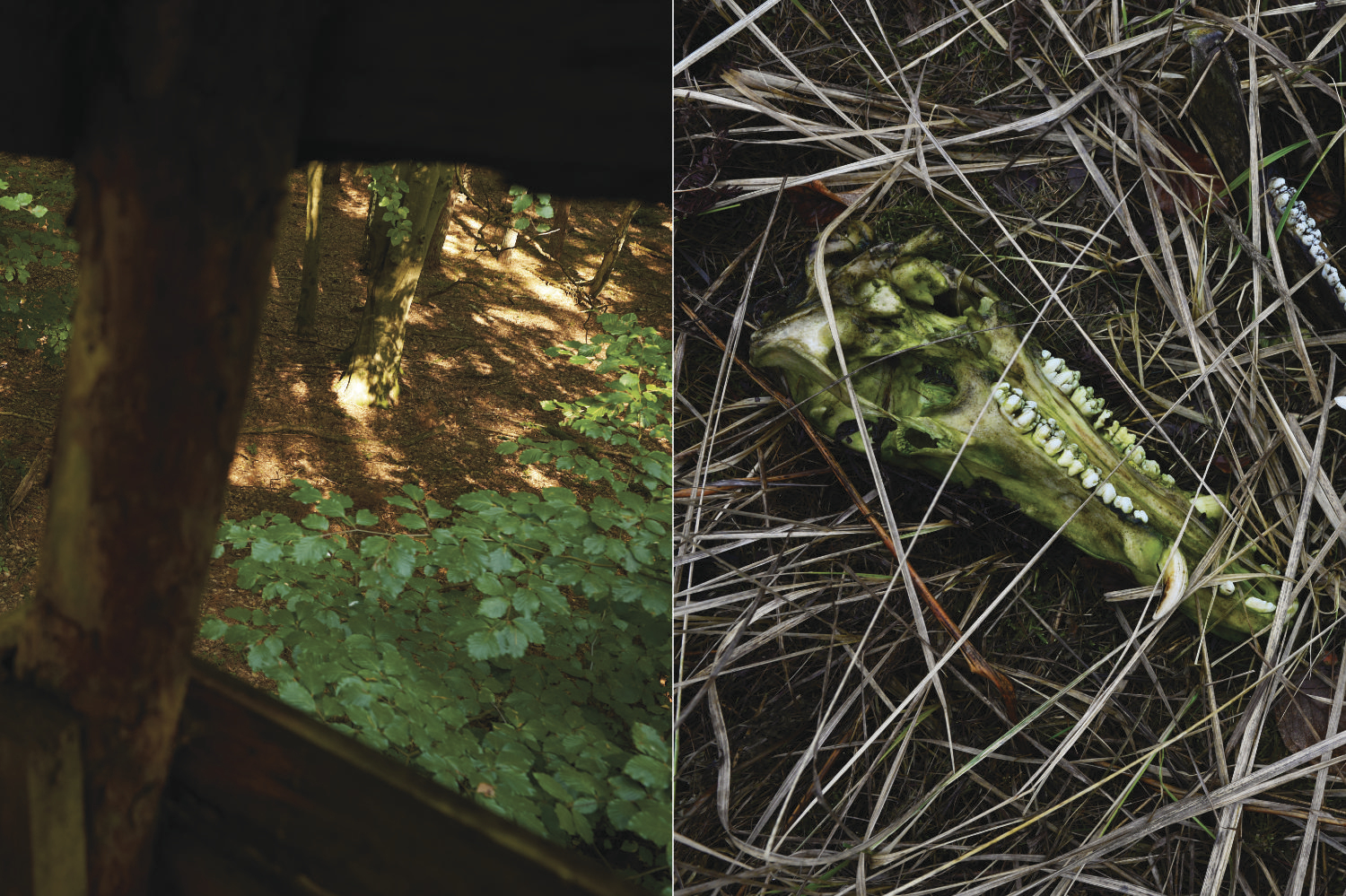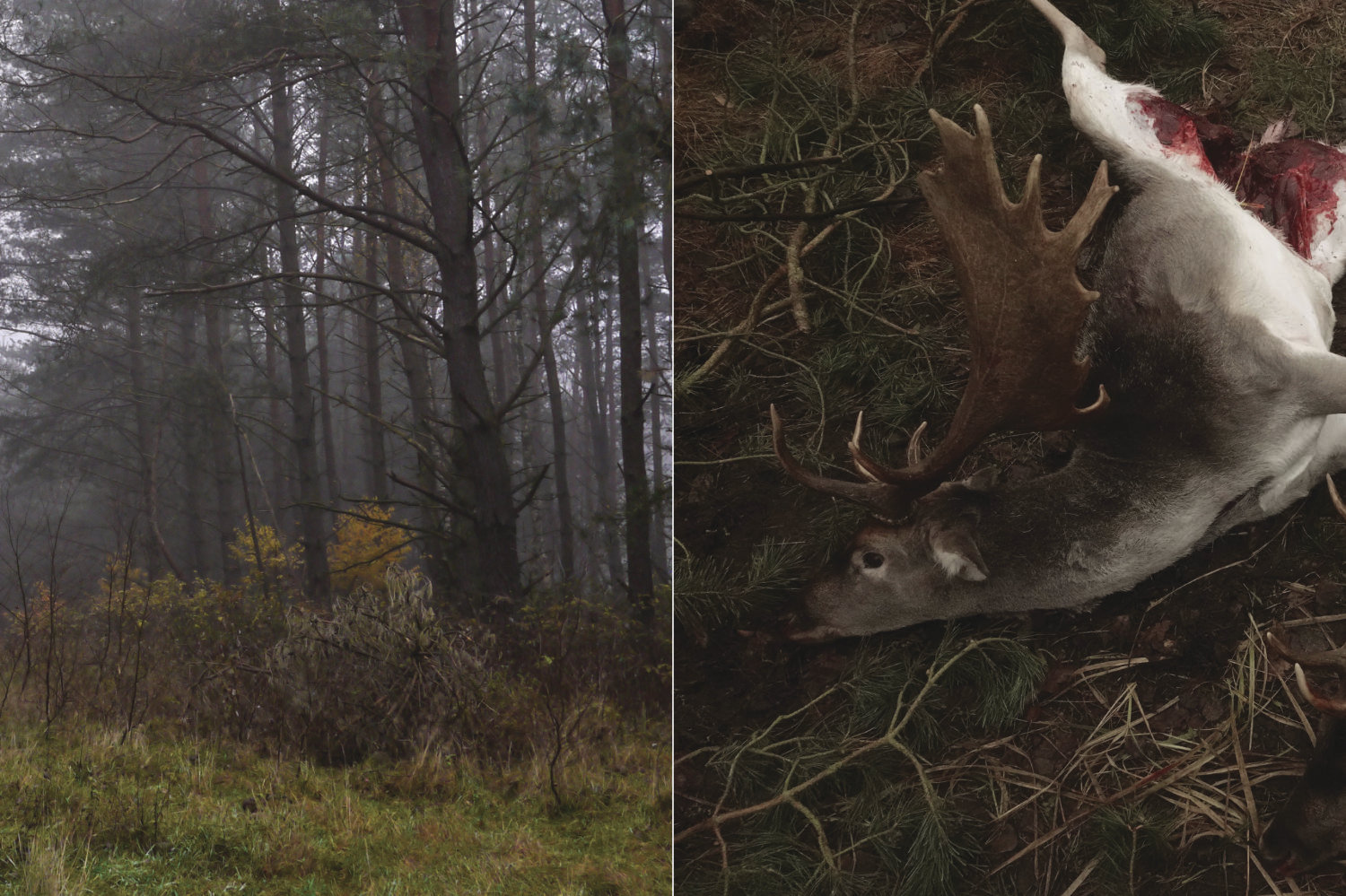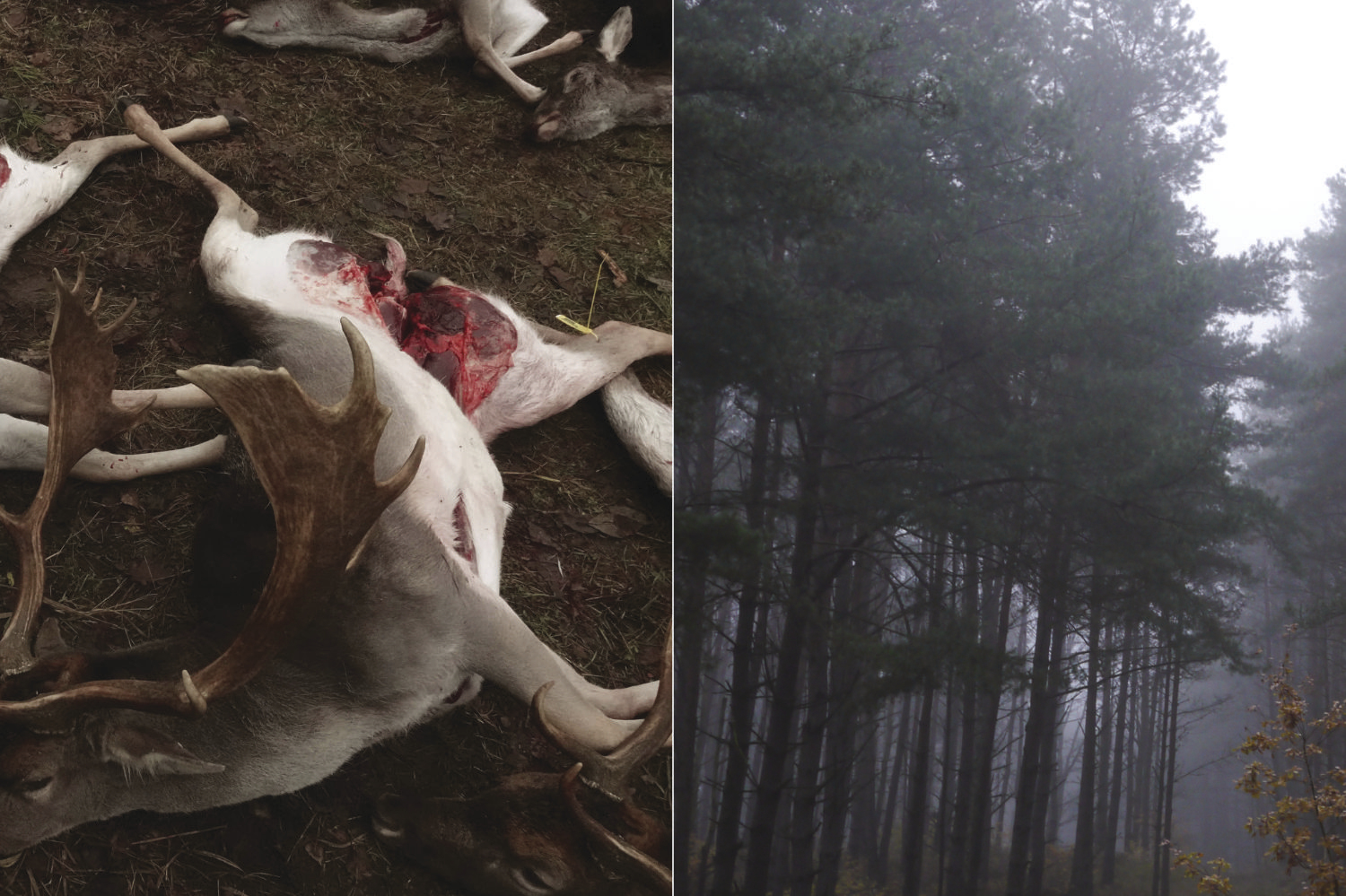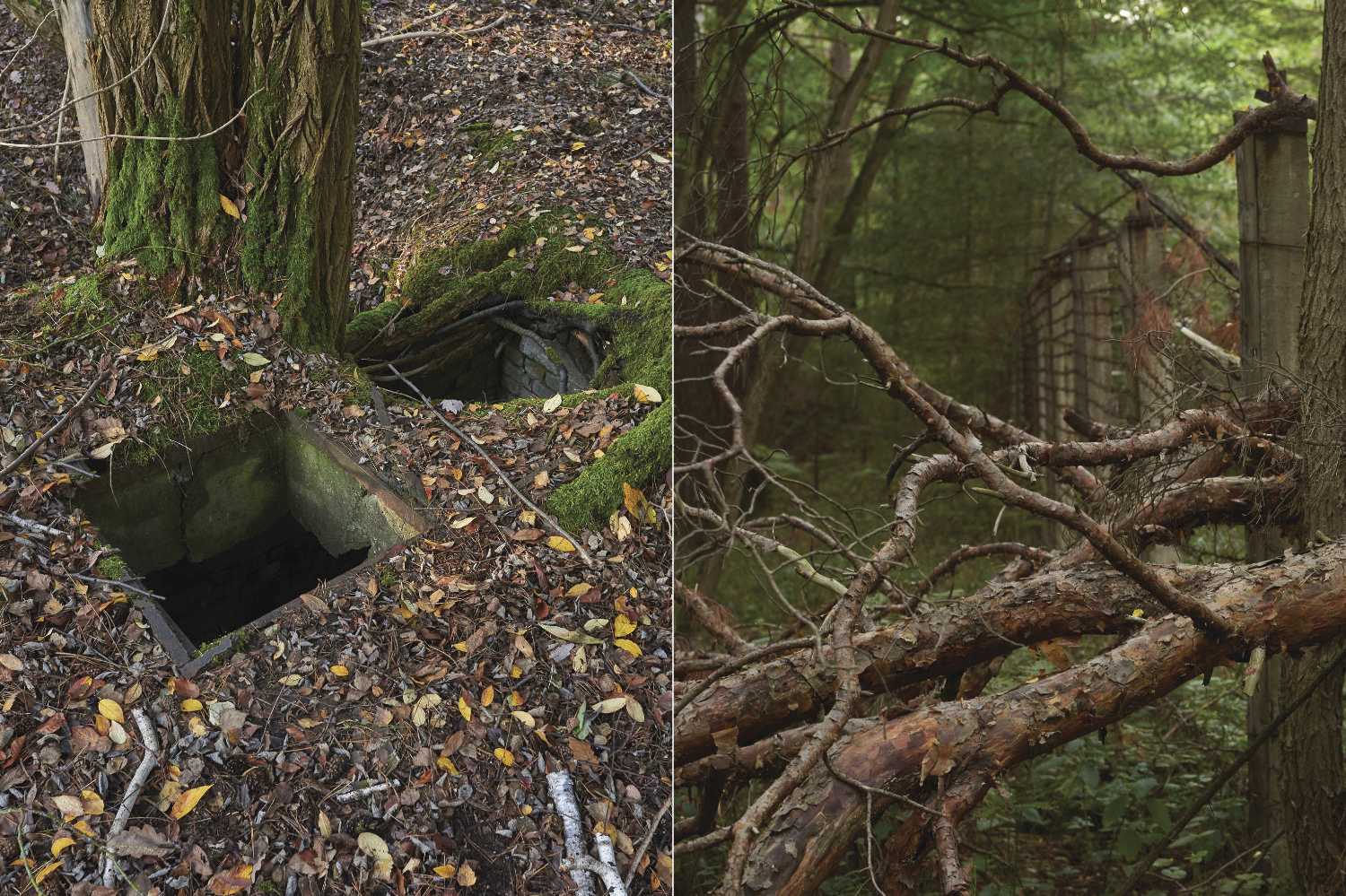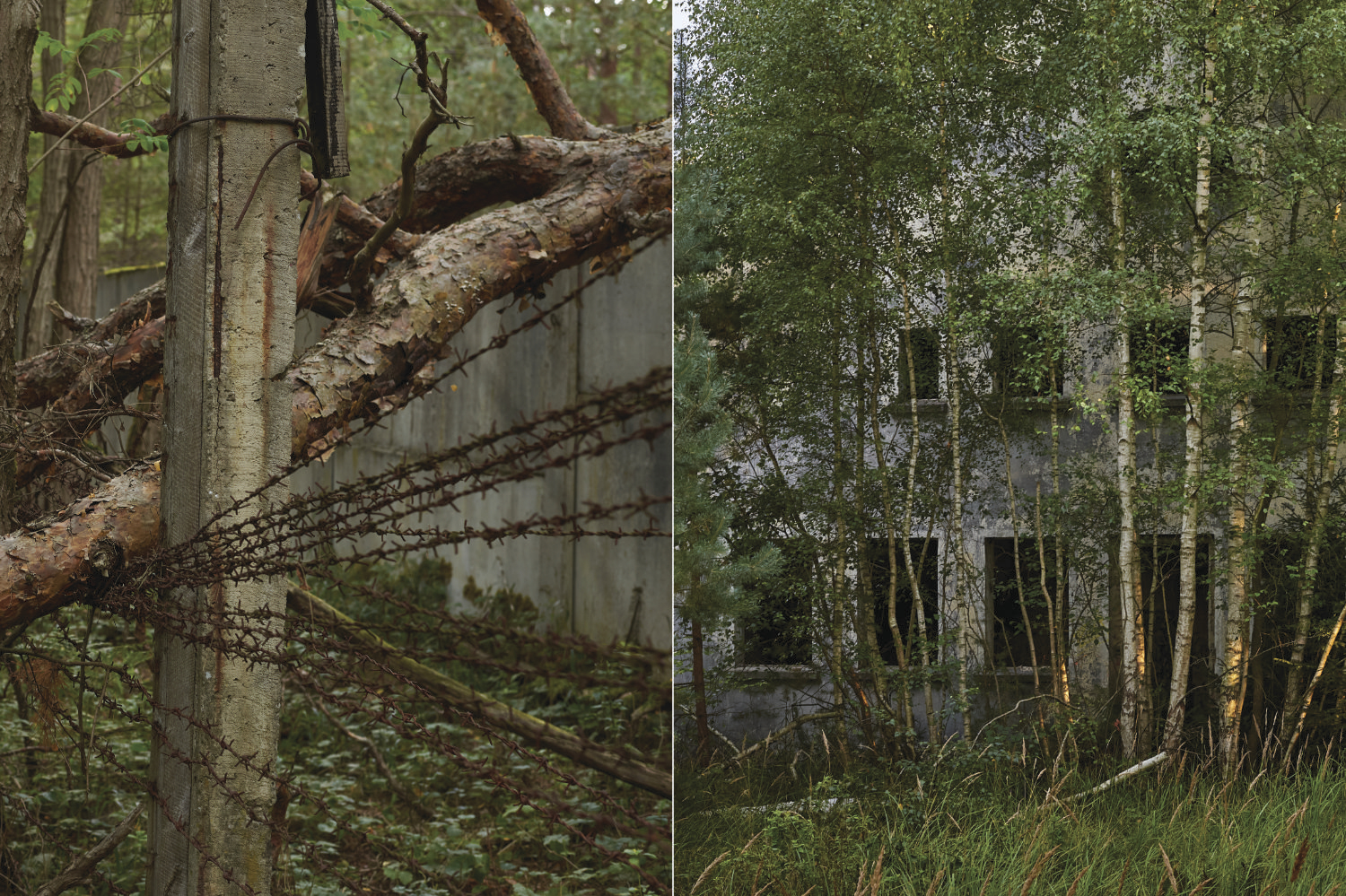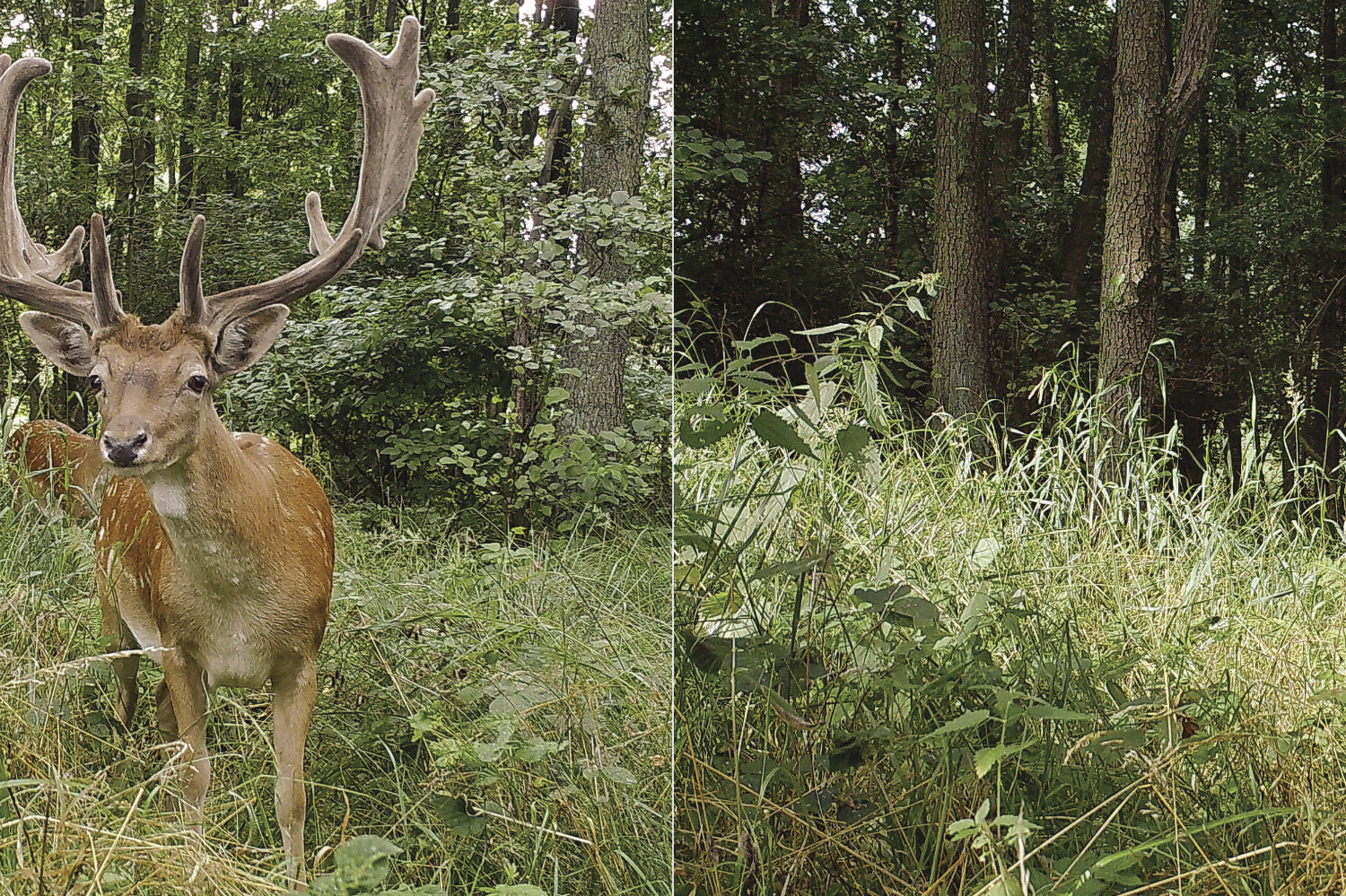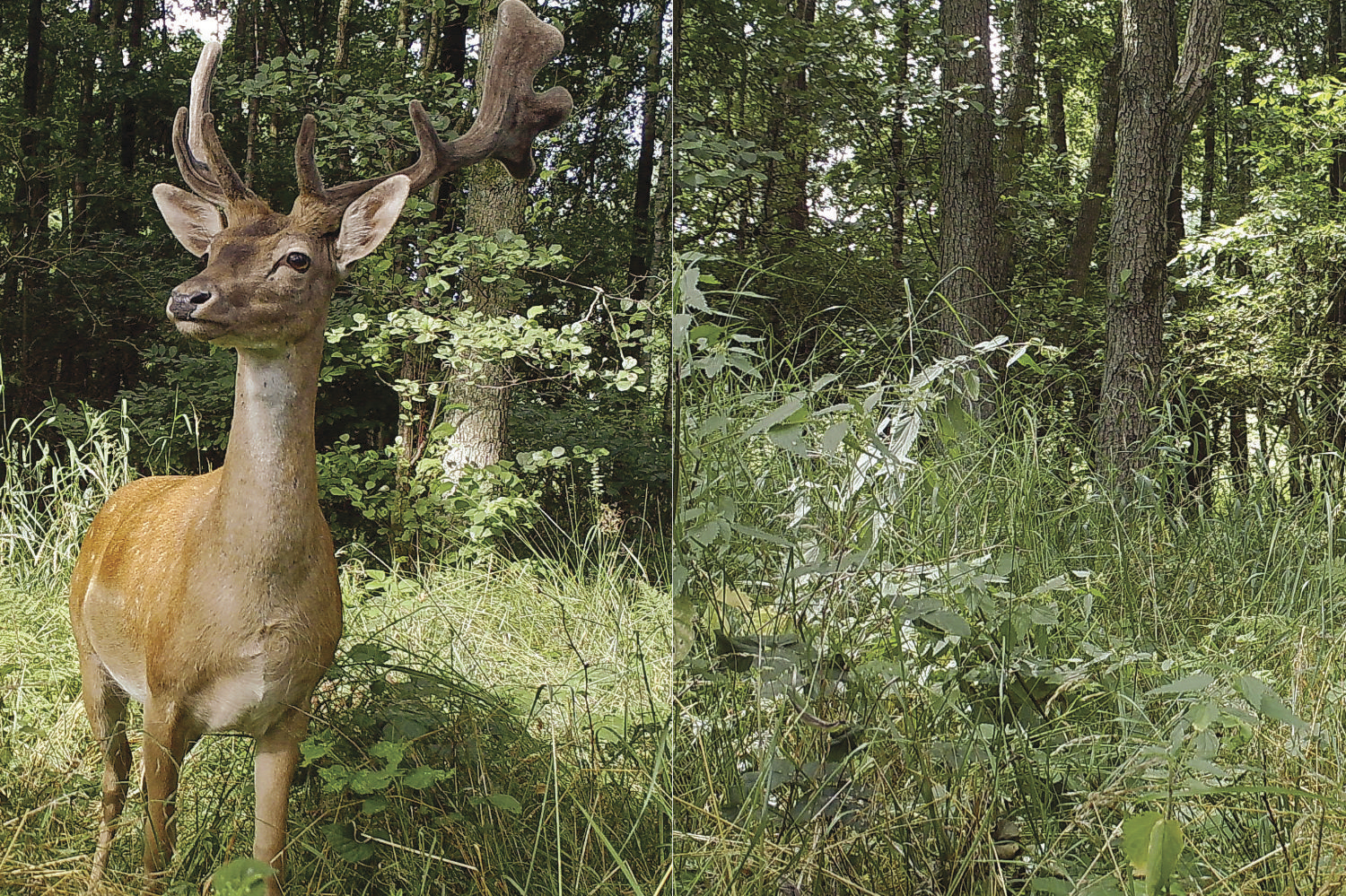 Some pages from the book, japanese binding,
140 pages,
131 photos, index with 48 schort essays (D/E), 27×20.5 cm

(japanese binding: the paper is printed on one side only, folded in the middle and bound with the image side facing out)